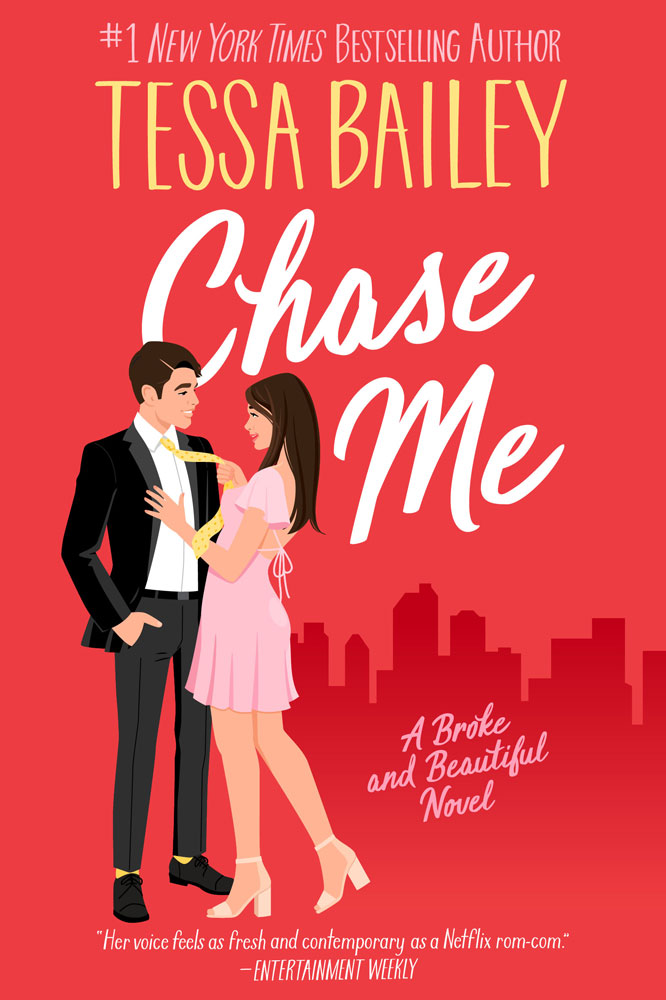 Chase me
BRoke And Beautiful Book 1
Winner of the RT Book Reviews Seal of Excellence Award.
College drop-out Roxy Cumberland moved to New York with dreams of becoming an actress, but her dwindling bank account is quickly putting the kibosh on that fantasy. To make some quick cash, she signs up to perform singing telegrams. Her first customer is a gorgeous, cocky Manhattan trust-funder if she ever laid eyes on one. And what could be more humiliating than singing an ode to his junk, courtesy of his last one night stand? Maybe the fact that she's dressed in a giant pink bunny costume…
After a night out to celebrate winning his last case, lawyer Louis McNally the Second isn't prepared for the pounding in his head or the rabbit serenading him from the front door. But the sassy wit and sexy voice of the girl behind the mask intrigue him, and one look at her stunning face—followed by a mind-blowing kiss against his doorjamb—leaves Louis wanting more.
Roxy doesn't need a spoiled rich boy who's had everything in life handed to him on a Tiffany platter. But there's more to Louis than his sexy surface and he's determined to make Roxy see it…even if it means chasing her all over NYC.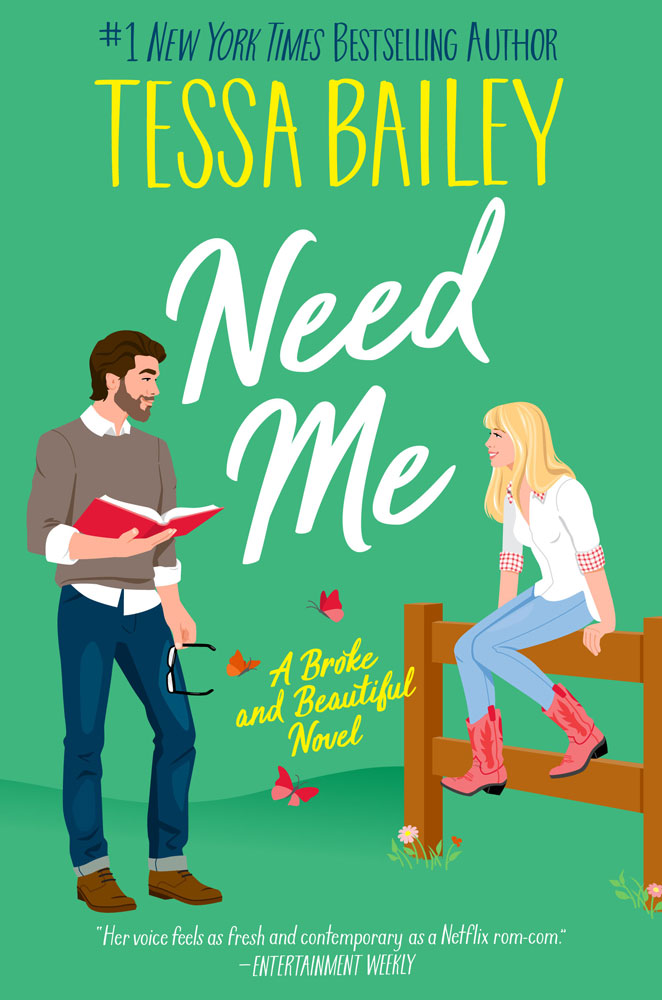 Need me
BRoke And Beautiful Book 2
When Honey Perribow traded in her cowboy boots for stilettos and left her small Kentucky town to attend Columbia University, she never expected to find a dirt-cheap apartment or two new best friends. No stranger to hard work, Honey is completely focused on her medical degree … until she sees newly minted professor Ben Dawson, and her concentration is hijacked. Honey is fascinated by her gorgeous young English professor and vows to find a crack in his tweed-wearing, glasses-clad exterior.
At an off-campus party, an accident lands Ben in a dark, locked closet with a sexy-sounding Southern belle … and their chemistry is explosive. But when he discovers that the girl in his arms is the same beautiful student he can't stop thinking about, he is stunned. Student-teacher relationships are strictly forbidden … yet no matter how hard he tries, Ben can't stay away from Honey.
And when his attempt to fight their attraction nearly ruins the best thing that ever happened to him, Ben will do anything to prove how much he needs her.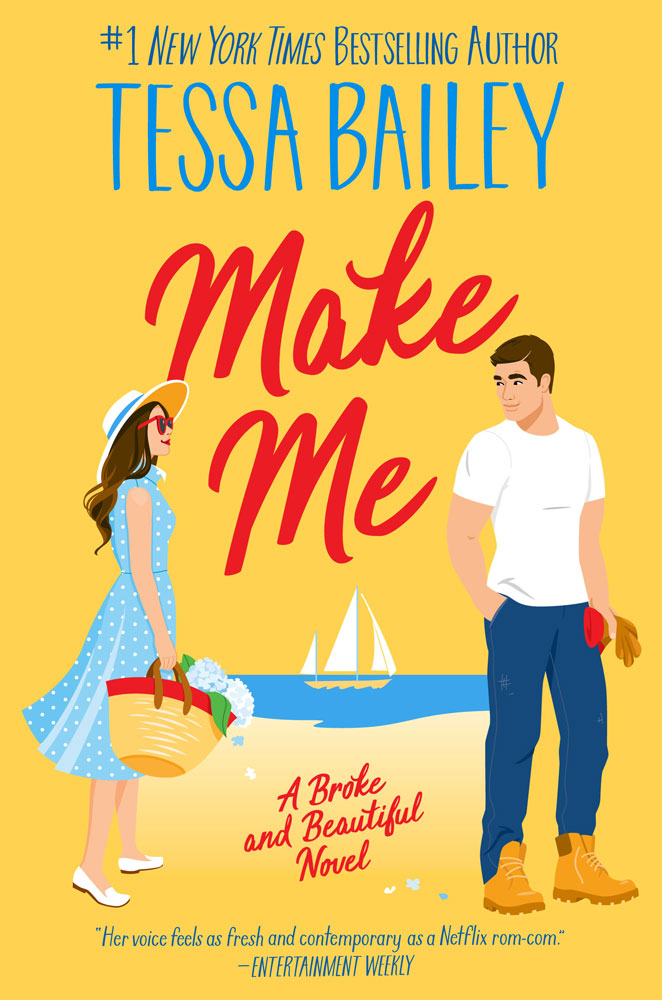 Make me
BRoke And Beautiful Book 3
USA TODAY BESTSELLER 
Construction worker Russell Hart has been head-over-work boots for Abby Sullivan since the moment he laid eyes on her. But he knows a classy, uptown virgin like her could never be truly happy with a rough, blue-collar guy like him. If only she'd stop treating him like her personal hero—a role he craves more than oxygen—maybe he could accept it.
With the future of her family's hedge fund on her shoulders, Abby barely has time to sleep, let alone find love. And her best friend Russell acting like a sexy, overprotective hulk any time their Super Group goes out in public definitely isn't helping her single status. But after a near-tragedy lands Russell in her bed for the night, Abby's suddenly fantasizing about what he looks like shirtless. Chest hair and tattoos—who knew?
As Russell struggles to keep Abby at a safe distance, she begins to see through his tough-talking exterior—and acknowledge her own feelings. Now she's ready to turn the friend-zone into foreplay…and make him lose control.