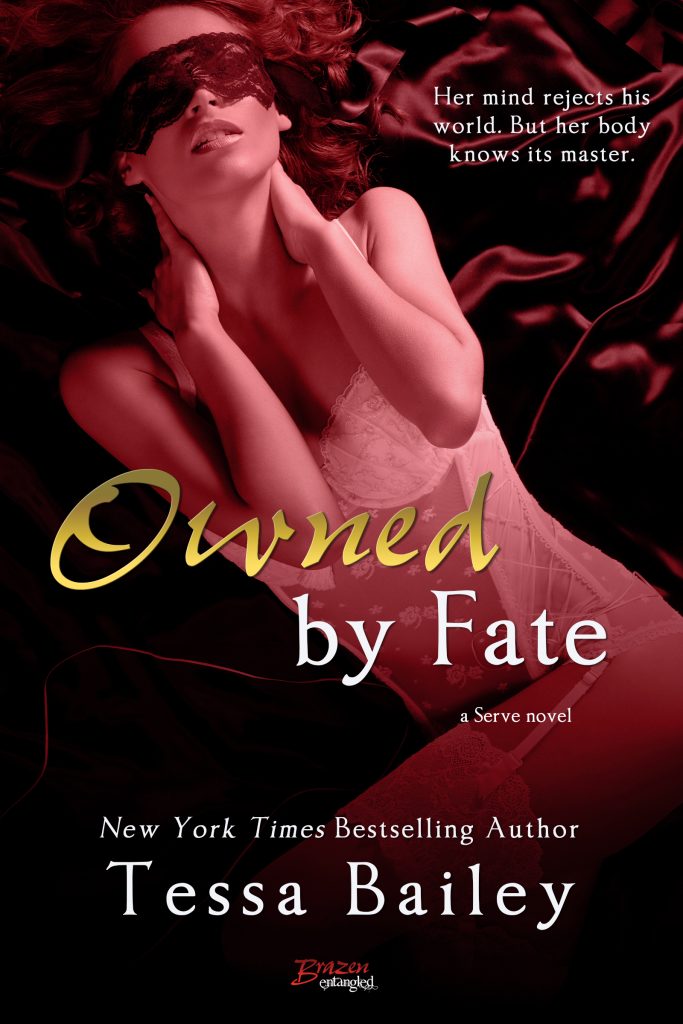 Owned by Fate
Serve Book 1
Her mind rejects his world. But her body knows its master.
 Journalist Caroline Preston arrives at Serve, New York City's hottest BDSM club, with one goal—to hate it. If her brother wasn't trying to turn the family's respectable financial magazine into a publication that features "lifestyle" pieces for the wealthy and adventurous, she wouldn't even be there, trying to write an article about a world she doesn't understand. 
 But then she sees him. 
 Jonah Briggs doesn't leave his post for just anyone. As the owner of the club, his sole purpose is to ensure that his clientele get everything they need, but when he sees Caroline, his only thought is what he wants—to dominate the sexy little reporter and give the most exquisite pleasure she's ever experienced.
Caroline has no intention of entering that particular lion's den—not with her family's reputation at stake—no matter how dark, sexy, and complex the lion in question may be. But with every encounter, she craves more, and with every slide of his lips, she realizes Jonah might just be the man to break down all her defenses…if she'll let him.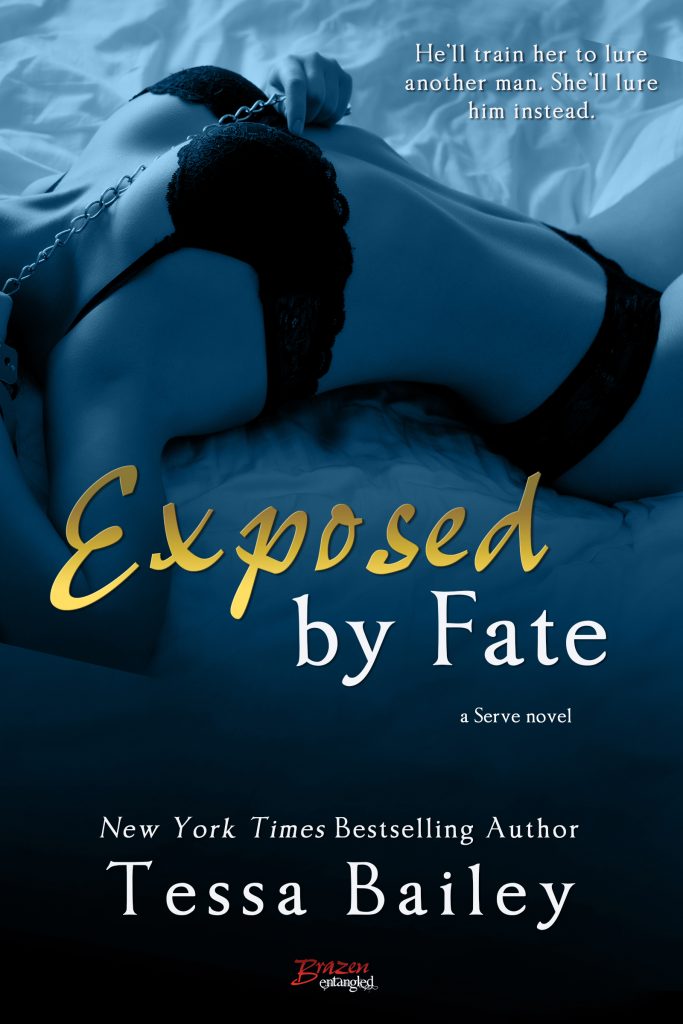 Exposed by Fate
Serve Book 2
He'll train her to lure another man. She'll lure him instead.
When interior designer Eliza Ballas accompanies a friend to New York's premier BDSM club, she's taken aback by the sheer want that overruns her body–especially when a sexy Brit assumes Eliza is adept at dark, sensual arts. If she's going to play, she'll need an erotic education, and she knows just the man to teach her how to submit…
Oliver Preston isn't one to turn down pleasure, but Eliza's his sister's best friend, and he's torn between a sense of duty and his rock-hard need to find out if she tastes as delicious as he's dreamed. Unable to handle the thought of another man owning her body, he draws Eliza deep into his world of exquisite pain and pleasure. 
He has three lessons to instruct her. Three lessons to drive them both to the brink of ecstasy. And three lessons before he must give her to another man…if he doesn't lose himself first.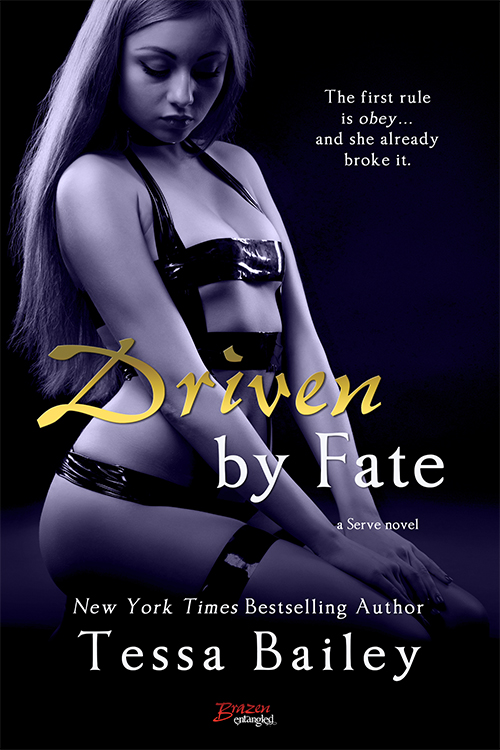 Driven by Fate
Serve Book 3
The first rule is obey… and she already broke it.
Francesca "Frankie" De Luca always pays her debts. Even when it means stepping inside Serve, the sensuous Manhattan club that caters to particular adult desires. For Frankie, it's a taste of something she's always wanted—and never received. Until a sharply dressed Brit orders her into his room, and instructs her to undress before delivering the carnal punishment she so desperately needs…
She wasn't the woman Porter Evans was expecting. Not this wild thing with the pale, silvery eyes. And such cheek. But she violates Porter's strict rules of control. Temptation is a dangerous thing indeed. Yet everything about Frankie cries out for schooling about the tantalizing interplay of pleasure and pain. So Porter offers Frankie a deal she can't refuse—and the only thing she owes him is submission…