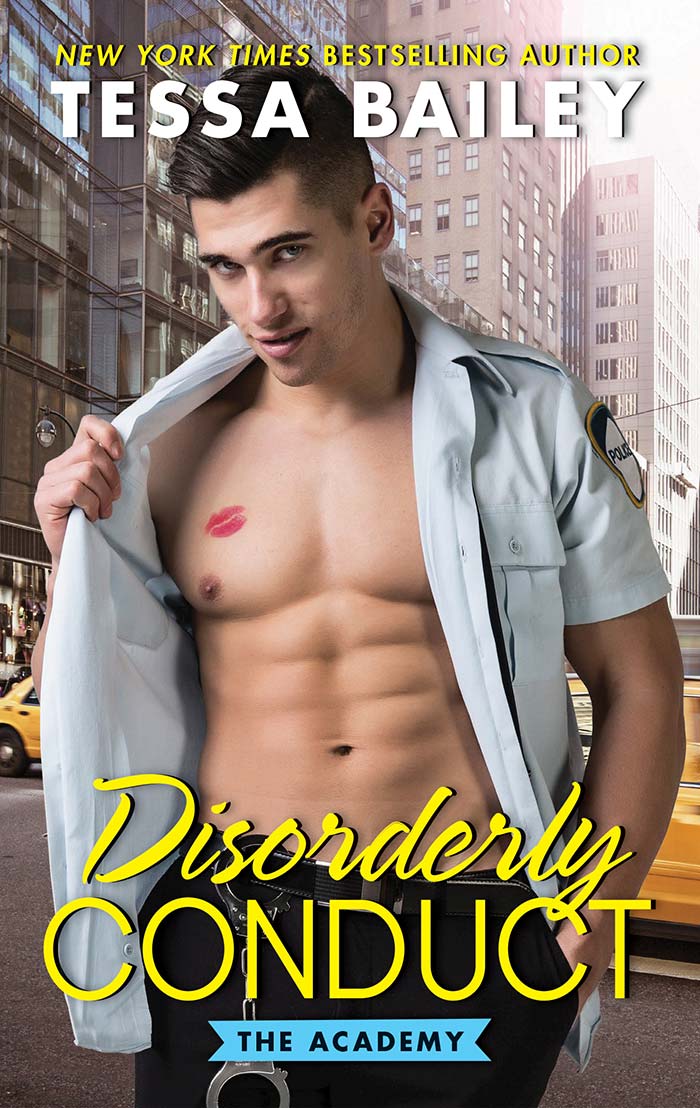 Disorderly Conduct
The Academy Book 1
One of Amazon's Best Romances of September & Best Romances of 2017
A 2017 RT Reviewers' Choice Award Nominee for Best Contemporary Love & Laughter
You don't know what you've got until it's gone…
Police academy cadet Charlie Burns can't believe his luck when the gorgeous blonde he meets in a bar murmurs those magic words: "Nothing serious, 'kay?" Mind-blowing, no-strings sex with Ever Carmichael—it's the holy grail of hookups for a guy who's too busy following in his law enforcement family's footsteps to think about getting serious. Charlie's all about casual…that is, until Ever calls it quits and his world tilts on its axis.
Ever knows that when you control the relationship game, you can't get played. But for the first time, she wants more than short-term satisfaction. Step one: end her fling with commitment-phobic Charlie. Step two: sacrifice herself to the ruthless NYC dating scene. Yet everywhere she turns, there's Charlie, being his ridiculously charming self. No online match or blind date compares to the criminally hot cop-in-training, but they're over. Aren't they?
If love is a four-letter-word, why does the idea of Ever seeing someone else tie Charlie up in knots?  Now he's desperate to win her back…and a little date sabotage never hurt anyone, right?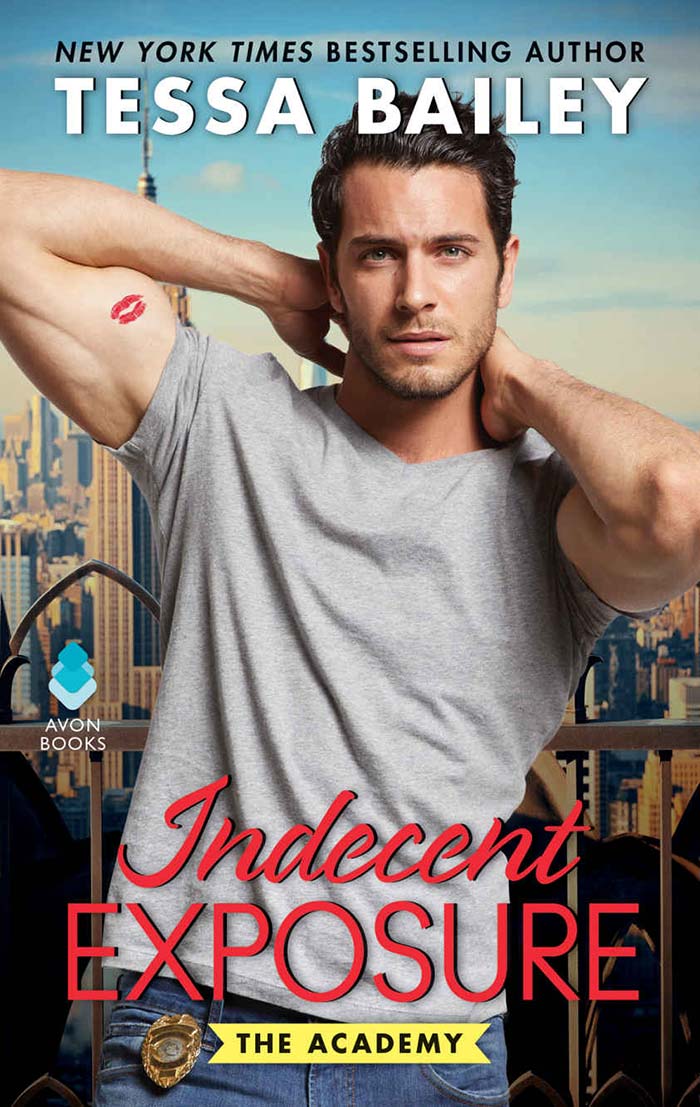 Indecent Exposure
The Academy Book 2
One of Amazon's Best Romances of February
One of Bookpage's Best Romances of 2018
"Sexy and emotional…" (Washington Post – Best Romance Novels of February)
Is there a problem, Officer?
Jack Garrett isn't a police officer yet, but there's already an emergency. His new firearms instructor—the one who just dropped every jaw in the academy gym—is the same sexy Irish stranger Jack locked lips with last night. The Olympic gold medalist and expert markswoman is now officially off-limits, but Jack's never cared much for rules . . .
Katie McCoy's been cooped up in a shooting range for too long. A wild love affair is just what she needs to let loose, though she never imagined it would be with her smokin' hot trainee. She cannot get involved with Jack—but a quick fling? Perfect. Falling hard for a charismatic recruit with an equal amount of sex appeal and secrets? Bloody stupid.
Jack's charmed the pants off plenty of women (literally), yet few have ever looked beyond his perfect surface. Until Katie. He'll do anything to keep her in his life . . . except tell her about his past. But a tiny lie of omission never hurt anyone, right?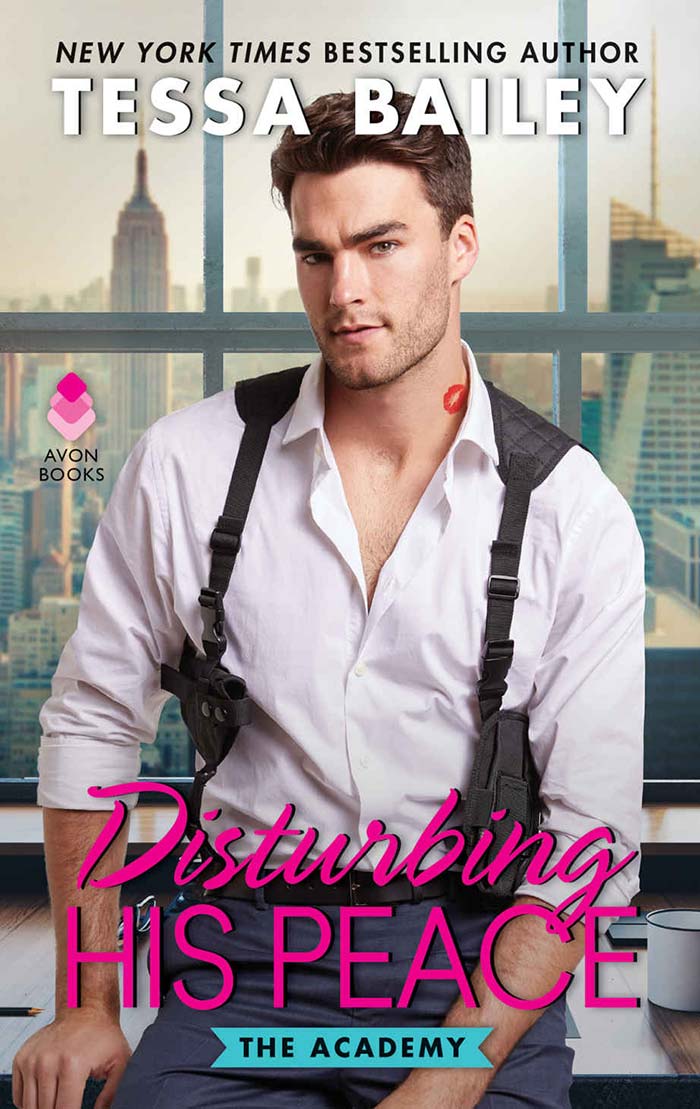 Disturbing His Peace
The Academy Book 3
She's got probable cause to make her move . . . 
Danika Silva can't stand Lt. Greer Burns. Her roommate's older brother may be sexy as hell, but he's also a cold, unfeeling robot. She just wants to graduate the police academy and forget about her scowling superior. But when a dangerous mistake lands Danika on probation—under Greer's watch—she's forced to interact with the big, hulking jerk. Call him daily to check in? Done. Ride shotgun in his cruiser every night? Done. Try not to climb into his giant, muscular lap and kiss him? Umm…
Greer doesn't let anything—or anyone—distract him from the job. Except lately, all he can think about is Danika. He's wanted the beautiful, cocky recruit since the moment he saw her. But she's reckless and unpredictable, and Greer is painfully aware of what can happen when an officer doesn't follow the rules. Probation seemed like a good idea, but now Danika's scent is in his car and he's replayed her voicemails twenty times. Christ, he's a goner. 
Danika's melting Greer's stone-cold exterior one ride-along at a time. Being together could have serious consequences… but breaking a few rules never hurt anybody, right?